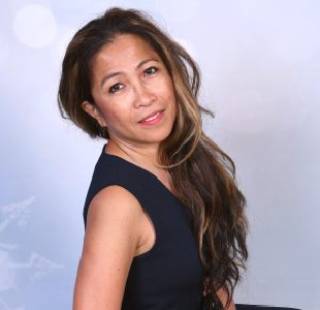 Mary Clavecilla has lived in the Philippines, Hawaii, California, Ohio & Nevada.
She's married to Dr. Pio D. Clavecilla, Internal Medicine Physician at OptumCare Nevada and previously The Cleveland Clinic. They moved to Las Vegas in 2006.
Mary studied Management accounting and Interior Design. She currently works part time as a property manager for their rental properties. She's also a full time Family manager for their household which includes 2 sons.
Mary has been involved in many volunteer organizations such as Three Square, Las Vegas Catholic Worker, City of Henderson Heritage Senior Center and other Group Homes for the Elderly. She loves helping people including talking and driving the elderlies. Whether it's lending a listening ear, offering a helping hand, or simply being there for someone in need, she is always ready and willing to assist in any way she can.
In Mary's leisure time: she likes to travel, enjoys singing and dancing, yoga, cooking and baking, Arts and crafts and spending time with family and friends.
Mary joined the CCSMA in 2021 and love meeting all the wonderful women. She's excited to join the Board of Directors as an Assistant Treasurer.
Connect With Mary Clavecilla: