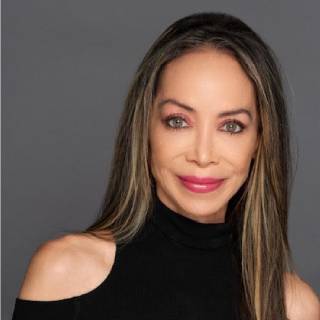 Karen was born in Columbus, Ohio, but as a daughter of a Master Sergeant in the United States Airforce, she has lived in Tokyo, Japan, Roswell, New Mexico, Newburg,
New York, and Tucson, Arizona, where she considers the place she grew up.
Karen graduated from the University of Southern California, in Los Angeles, with a degree in Political Science and Communications. She has worked over 30
years as an Executive Assistant for the President of Warner Bros. Television, President of Universal Studios, Inc., International, Chairman of Universal Motion
Pictures, CEO of Universal Studios Corporate, and the President/CEO, Distribution, Universal Music Group. Karen and her husband moved to Las Vegas in 2018. She
is married to Dr. Clarence Foster, a retired Kidney and Pancreas Transplant surgeon. He also served in the United States Army Reserves as a Major at Walter Reed
National Military Medical Center and served in Iraq and Afghanistan as a surgeon with the Forward Surgical Teams. He is currently a Physician Advisor for St. Rose
Dominican Hospital, San Martin in Las Vegas and Rose de Lima in Henderson.
This is Karen's 2 nd year with CCMSA and her first year to
serve on the Board. Although she is passionate to help
and support her friends in other philanthropic
organizations, she very much looks forward to the
upcoming year with CCMSA to work with everyone
involved to help build a healthier Southern Nevada.
Connect With Karen Booker: