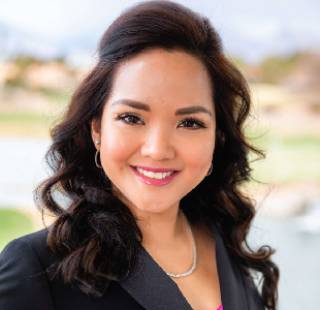 Annie Cooper, originally from the Philippines, relocated to the United States in 2005. She devoted 15 years of her career as a cardiac ICU nurse. Together with her husband, Dr. Tristan Cooper, Annie has resided in four different states and travelled to 20 countries. During her time in San Diego, Annie has also worked as a commercial and print model.
Annie established Las Vegas as her home in 2019, assuming the role of nurse manager for a local events medicine company. This opportunity has allowed her to leverage her skills and contribute to the provision of healthcare services within the community.
Beyond her professional pursuits, Annie finds joy in traveling, engaging with diverse cultures, dancing, exercising, and hiking. She and Dr. Cooper have three wonderful children, who serve as a constant source of joy and inspiration.
This is Annie's first year on the CCMSA Board of Directors. She holds a deep appreciation for the unwavering support and camaraderie demonstrated by the community of CCMSA's tenacious, intelligent, and hard-working women.
Connect With Annie Cooper: