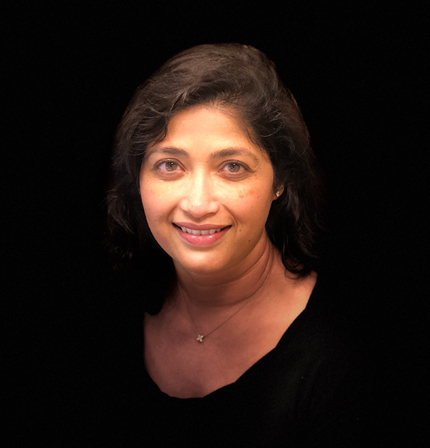 Vrushali Daulat has been a resident of Las Vegas since 1992. She helped her husband, Girish Daulat, D.O. open and manage a Primary Care Practice in 1993. After a successful run of 23 years, they sold the practice to HealthCare Partners in 2015. They have two beautiful daughters, Anjali and Anuja. Anjali is currently a third-year student at Touro University, Henderson. Anuja is a recent graduate from McCombs School of Business at UT Austin
Vrushali was born in Mumbai, India and has a degree in Hotel Administration. She has served on the Board of Trustees at The Meadows School and on the Board of Directors for National Charity League, Las Vegas Chapter. She like to read, knit, play tennis and volunteer at different local charities. She also likes to cook different cuisines and is an avid traveler.
Vrushali has been a CCMSA member for over 25 years and has served on the Board as Assistant Treasurer, Treasurer and now as Co-President with Sherri Morrow. Together, they look forward in serving the local community with its medical needs.
Connect With Vrushali Daulaut: