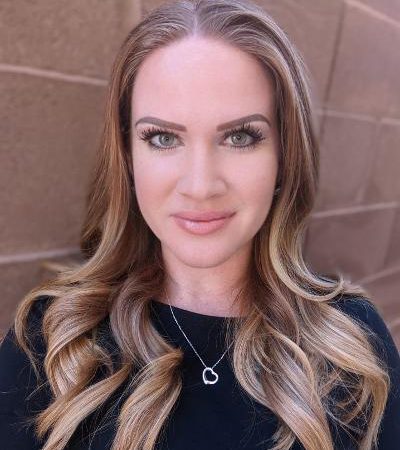 Katie Baird was born and raised in Southern California. She married her husband, Dr. Stuart Baird, when he was a medical student. She has been along for the whole medical journey which eventually brought them to Las Vegas in 2014 for a post-training job in Pain Management. They have three children and enjoy staying busy with all of their extra-curricular activities.
Katie got her B.A. in Communication Studies from the University of Nevada Las Vegas, and works as a licensed Realtor with Realty ONE Group. She enjoys traveling, spending time with family and friends, game nights, hiking, and volunteering with Girl Scouts of Southern Nevada. She loves musical theater, and is an accomplished singer.
This is Katie's third year with CCMSA, and she is very excited to serve on the board.
Connect With Katie Baird: