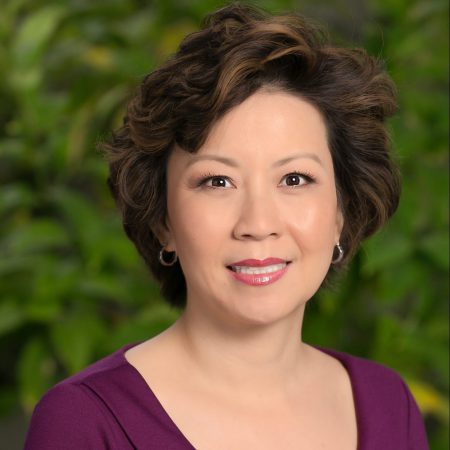 Pauline Ng Lee is a community activist, organizer and volunteer in the Asian and greater Las Vegas community. Born and raised in Southern California, Pauline received her bachelors of accounting degree from the University of Southern California and her juris doctorate degree from Duke University School of Law in 1989. Throughout her time working with national multi-office law firms, Pauline practiced in the areas of bankruptcy, and commercial litigation in Las Vegas, Los Angeles, San Francisco and Houston.
In 1997, Pauline moved to Las Vegas and in 2000, Pauline was elected a shareholder of the law firm of Hale Lane Peek Dennison & Howard. She was co-chair of the Bankruptcy and Restructuring Department from 2001-2004. In 1999, Pauline co-founded the Asian Bar Association of Las Vegas. In 2003, the National Asian Pacific Bar Association named her a "Best Lawyer Under 40." The following year, In Business Las Vegas named her a "Rising Star."
After the birth of her fourth child, Pauline retired from active law practice and now volunteers with charitable nonprofits throughout Southern Nevada. She served as general counsel with the Asian Chamber of Commerce Foundation and the Asian Chamber of Commerce Political Action Committee. Pauline also served as co-president of the Clark County Medical Society Alliance and the Nevada State Medical Association Alliance, advocating on issues to improve the health of Southern Nevadans.
Pauline currently serves on the Board of Directors for Keystone Corporation and Nevada Republican Club. She has served on the boards of Nevada School of the Arts, National Charity League, Young Men's Service League and was a founding board member of the Asian Community Development Council. She is the mother of 4 active children and has been married to Dr. John Lee for over 31 years.
Connect With Pauline Lee: