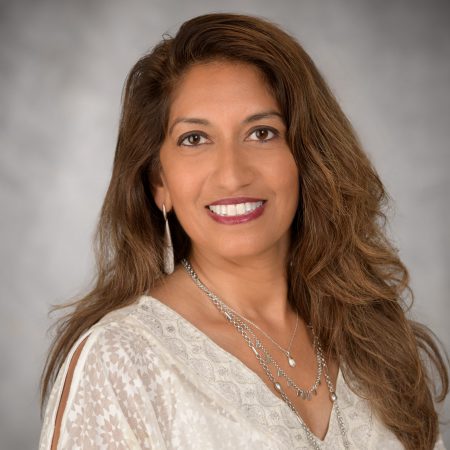 Aditi Sanatinia MD, MPH has lived in Las Vegas for 20 years. She is happily married to her Tufts University Medical School classmate, who is currently a practicing medical oncologist at Comprehensive Cancer Centers of Nevada. They have 2 amazing children who will attend college in Dallas, TX this fall.
Aditi has extensive first-hand knowledge of the complicated issues facing families in Clark County from practicing Office Gynecology. Aditi is in the midst of switching gears to begin an integrative practice for women and adolescents. She hopes to combine her knowledge from being a Board Certified Ob/Gyn, having a Masters in Public Health, being Yoga certified, and her ongoing study of Functional Medicine Coursework to create unique and innovative evidence-based solutions for her future clients.
She was born in London and raised in the East Coast. Being in the West Coast has introduced her to inspiring outdoor adventures and to a different mindset. Although, she travels extensively to visit friends and family all over the globe, Vegas is most definitely home and the cherished center of her universe.
Connect With Aditi Sanatina, MD, MPH: